Best App to Learn French in 2023 – Encore!!! Language Learning
Are you thinking of broadening your cultural horizons by learning French? Then this article is right for you because it explains how to master this language fast and without running out of steam.
Of course, even the best software to learn French can't replace dedication and hard work, but it can allow you to study in a way that matches your personal learning style and preferences. Even if your past attempts at learning French didn't go exactly according to plan, your next attempt might be completely different—all you need is the best app to learn French.
Why Learn French?
For some people, the smooth, flowing, and aesthetically pleasing sound of the French language is the only reason they need to learn it. However, most language learners are far more pragmatic, and they look for practical reasons when deciding which language to learn.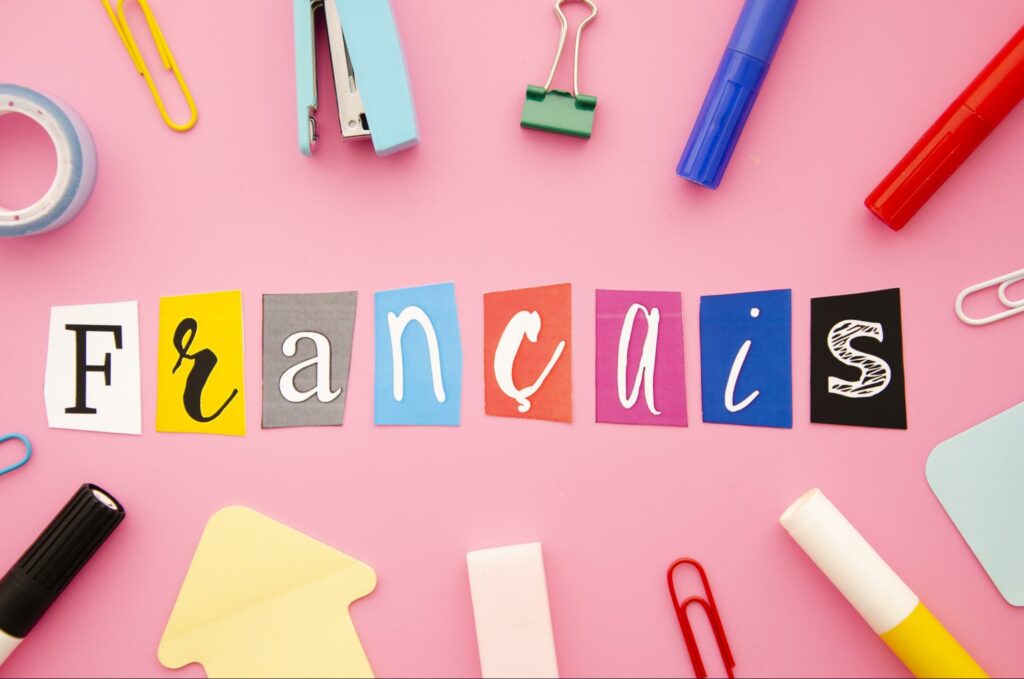 Here are five good reasons for learning French:
A major language – There are nearly 80 million native speakers and around 300 additional speakers who know French to varying degrees of proficiency. Besides France, the speakers of this language can be found in Canada, Africa, and South America.
The language of love – French is often described as the language of love because many of the worlds' greatest love poems are written in it, including Roman by Arthur Rimbaud, Le pont Mirabeau by Guillaume Apollinaire or Demain, dès l'aube by Victor Hugo.
The language of democracy – Considering the cultural and political impact of the French Revolution, it's easy to understand why some call it the language of democracy. Just imagine how great it would be to learn French while driving by listening to some of the greatest thinkers that have ever lived, such as Jean-Jacques Rousseau and Denis Diderot.
Plenty of exchange opportunities – English-speaking students are interested to unlock amazing exchange opportunities and become friends with French speakers. After spending some time in France, English-speaking students gain a deep appreciation for the country's unique culture and history.
It is fun to learn – There's this widespread belief that French is a difficult language to learn, but that's not the case at all. The problem is that most people who learn French online or in classes use inefficient methods that inevitably lead to exhaustion and discouragement. With the right method, learning this language can be a fun and fulfilling experience.
How to Learn French Fast?
The speed of second language acquisition is influenced by multiple factors. Obviously, you need to select the best way to learn French if you want to master it as quickly as possible.
However, you also need strong motivation and plenty of willpower to study instead of listening to music or watching Netflix. It's always much easier to feel motivated to learn a language you're deeply passionate about than a language that doesn't interest you much.
If your plan is to learn French on your own, then you need to plunge yourself into the language and culture. Indeed, immersion is the best way to learn French on your own and achieve excellent results in record time.
What's beautiful about immersion is that it allows you to study while doing other things. You could be learning by listening to native speakers while doing the dishes or folding the laundry, or you could learn new vocabulary while filling in boring spreadsheets at work.
The more hours each day you spend exposed to studying, the sooner you'll reach your fluency goal and become able to use it for practical purposes.
Best App to Learn French
Finding the best program to learn French can be quite a challenge because there are so many options available, each promising excellent results. However, there's only one app that provides the easiest way to learn French by pairing immersive learning with complete customizable lesson plans with vocabulary, greetings and useful phrases, verb conjugations, sentences with related vocabulary, and conversations spoken by native speakers. The name of this app is Encore!!!, and anyone can start using it for free right now.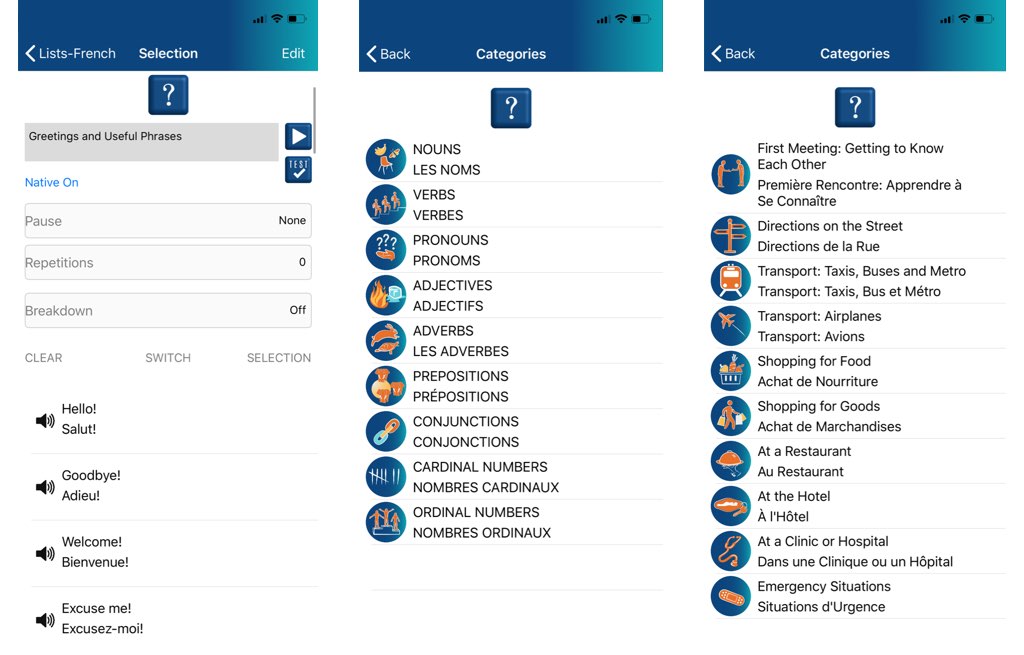 Here's what users love about Encore!!!:
L1-L2 method of learning: Encore!!! leverages your existing language knowledge to teach cognates, words that have a common etymological origin, and build your vocabulary and grammar knowledge faster and more efficiently.
Immersive learning: To start learning a language with Encore!!!, all you need to do is pick a lesson plan, optionally customize it to fit your needs, and tap play to start the lesson. While you learn, you don't need to directly interact with your device, so you can continue doing other activities while being immersed in French.
Customizable: Encore!!! allows adding own content, such as lyrics, poems, professional jargon, scripts, and exam items. Users can also customize the pause between words or phrases to efficiently practice speaking out loud regardless of if you're a complete beginner or intermediate learner.
Works offline: Even the best way to learn French online is next to useless if you don't have a reliable internet connection. Encore!!! works offline, so you can study when commuting by subway to work, hiking an outdoor trail, or visiting friends and relatives abroad.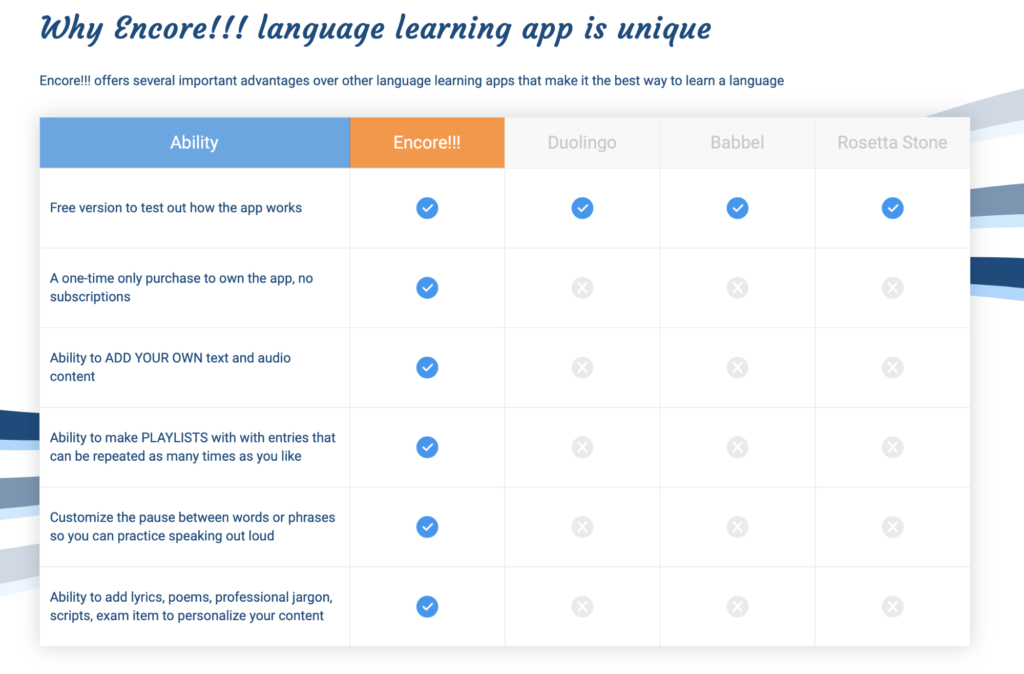 Encore!!! is available for iOS and Android devices, and you can download a free version to test out how it works and why it's the easiest way to learn French. To unlock the entire content library and features, there's no need to pay for a recurring subscription because each language is available as a one-time purchase.
How Long Does It Take to Become Fluent in French?
Wondering how long does it take to learn French? According to the FSI, US Foreign Service Institute, it is one of the easiest languages for native speakers of English.
FSI research indicates that English speakers should be able to reach what the institute calls limited working proficiency (described as the ability to satisfy routine social demands and limited work requirements) in roughly 480 hours.
If you decide to really commit to learning French as fast as possible by using Encore!!! for 10 hours every day (which is easier to do than it sounds), you can achieve limited working proficiency in less than two months.
Of course, Encore!!! lets you study for as little or as many hours as you want, so you can adjust your learning speed based on your current needs.
Conclusion
With the best app to learn French, your path to fluency can be short and as straight as an arrow. Encore!!! is among the best apps to learn French because it delivers a proven immersive approach to language learning, allowing its users to reach intermediate fluency in a short amount of time. All you need to do is provide the motivation to study every day, and the results will come naturally.