Best Apps To Use in the Classroom in 2023
Technology has been changing the way classrooms function for a while now. As software capabilities advance, developers and educators continue to join hands to create programs that enhance learning, teaching, and communication processes. In this article, we categorize the best apps to use in the classroom, taking into account what problems they solve and their target users.
Best Classroom Apps for Teachers
Teachers are, of course, the first group that can significantly benefit from classroom apps. No matter the subject, they need to have solid lesson plans and robust organization tools. They need to keep everyone engaged, both in the physical classroom and during virtual classes.
The best classroom apps for teachers address one or all the following:
Lesson planning and class organization
Supplementary content for a given subject
Lesson gamification
Trigger curiosity and engagement
Teach Languages With Encore!!!
Teaching a language is tricky, especially with younger kids. However, educators who use supplementary materials and add a personal twist to their classes create an environment where the material is learned better.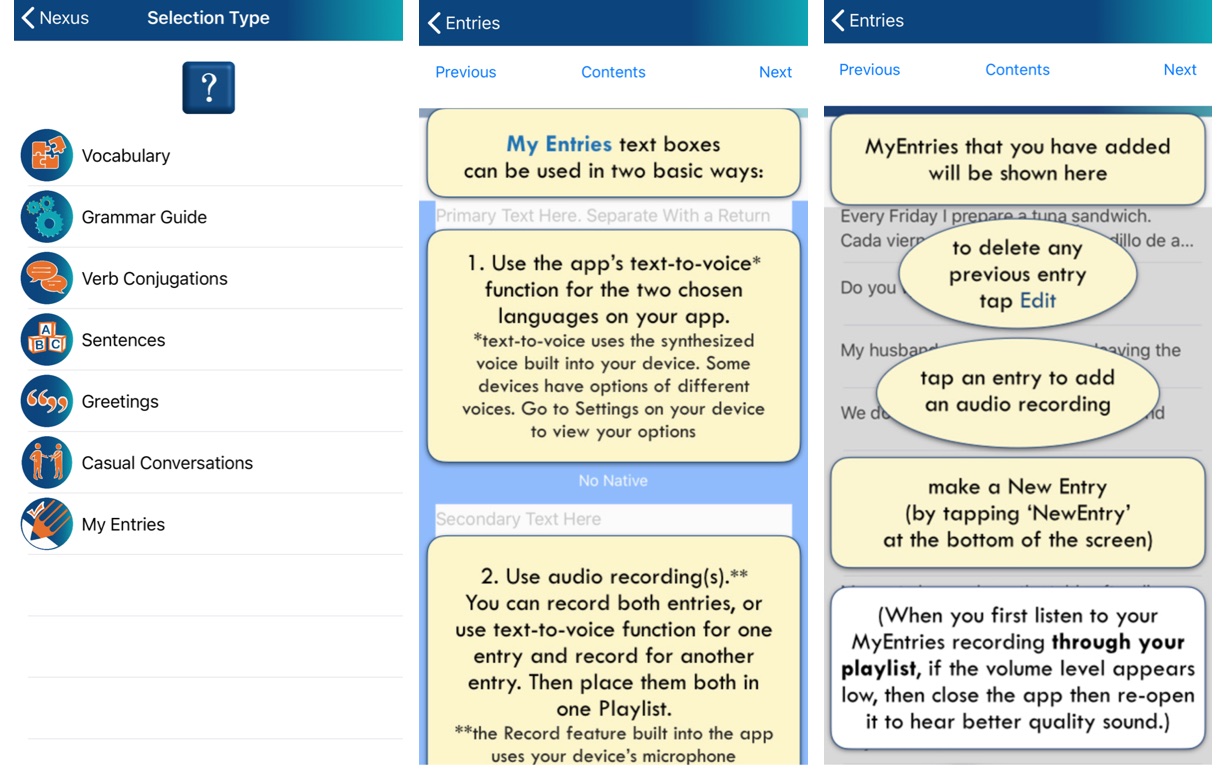 Encore!!! is a language learning app that allows a wide variety of lesson customization. First, you can add your own textual and audio content to the app. You can upload sentences, song lyrics, poems, and exam items, as well as pronunciation-targeted files. Modifying the existing content to support spaced repetition is also possible. The app has free and paid versions to accommodate various features.
Tap Into Math and Science with Khan Academy
Mathematics is another essential subject of classroom learning, whether taught in early childhood or high school. Using video materials to visualize concepts can be the difference between an enjoyable science class and an awful one.
With Khan Academy's vast and consistent grade-oriented video library, you can supplement any topic, from mathematics to chemistry, biology, and physics. The platform started as a math tutoring gig. Now, it provides learners with an engaging video-based learning experience worldwide. Topics include computing, economics, arts, humanities, life skills, and even SAT preparation.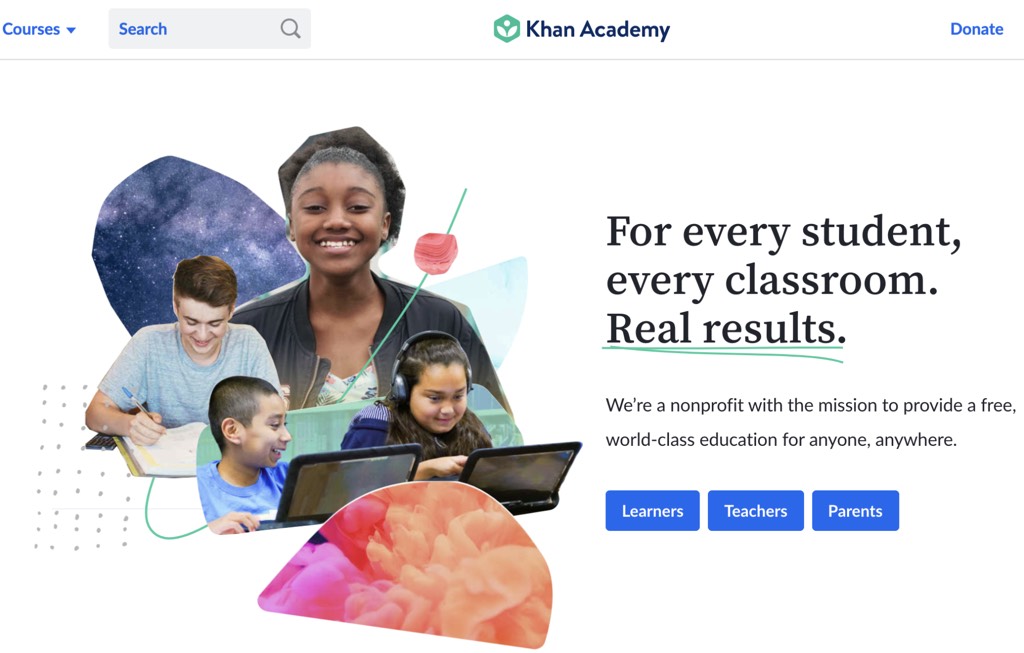 Organize Classes with TeacherKit
Keeping grades and feedback organized is of utmost importance. This app for teachers enables you to:
Record student attendance
Share information with parents about their behavior
Improve communication between all the parties in the learning process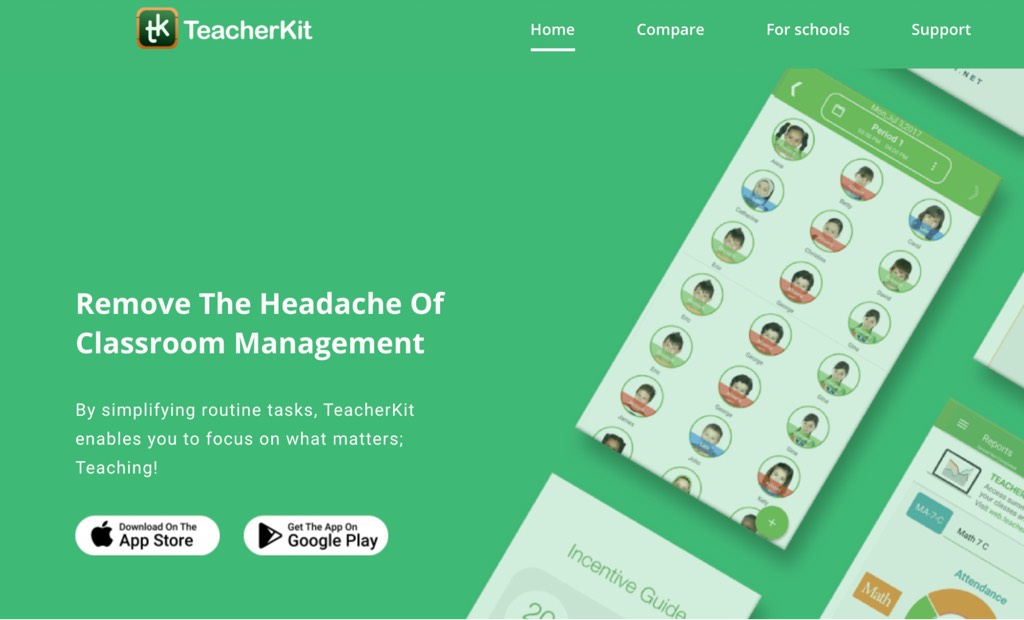 You can add as many classes as you want, remove students, extract group and student-specific reports, and even manage seating charts. TeacherKit has separate apps for teachers, parents, and students, with built-in target functionality.
Bring in Experts With Zoom
After 2020, everybody knows what Zoom is. Now, students and teachers are moving to physical platforms. Thus, they might not need video conferencing that often. Still, nobody says that teachers can't continue to use technology apps in the classroom in a creative way.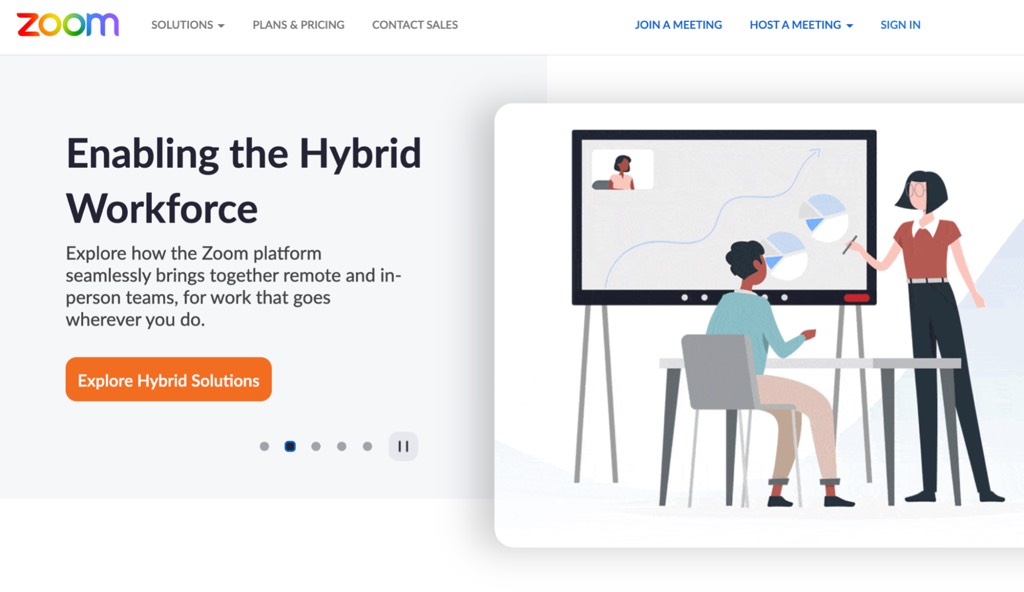 We suggest bringing in experts and career-specific guest speakers to diversify the learning environment. For example, foreign language teachers can invite natives to share culture and history in the language under question. Art teachers can get painters and sculptors to do webinars and masterclasses. The possibilities are endless.
Best Classroom Apps for Students
The next target for the best classroom apps is the student. As much as teachers try to make their lessons enjoyable and try to awaken curiosity, kids interact with the material differently. Most of them won't enjoy the process if they don't understand why they need to learn.
Some classroom apps for students overlap with those of the teachers—namely, the ones used for organization and feedback. Still, quite a few apps benefit learners more and serve a different purpose:
Allow them to engage with the material
Provide peer communication
Help them understand the goal for the topic and the subject
Get proper feedback from the teacher
Speak Up with Prezi
Making presentations and developing public speaking skills are essential for all students. Prezi is an interactive, online presentation-building software that has been around for quite some time. It's one of the best apps to use in the classroom, both in virtual and physical settings.
It's effortless to set up and navigate. Students of any age can turn their speeches into compelling performances by adding pictures, text, video, and audio content. The spatial zooming slides always look professionally designed.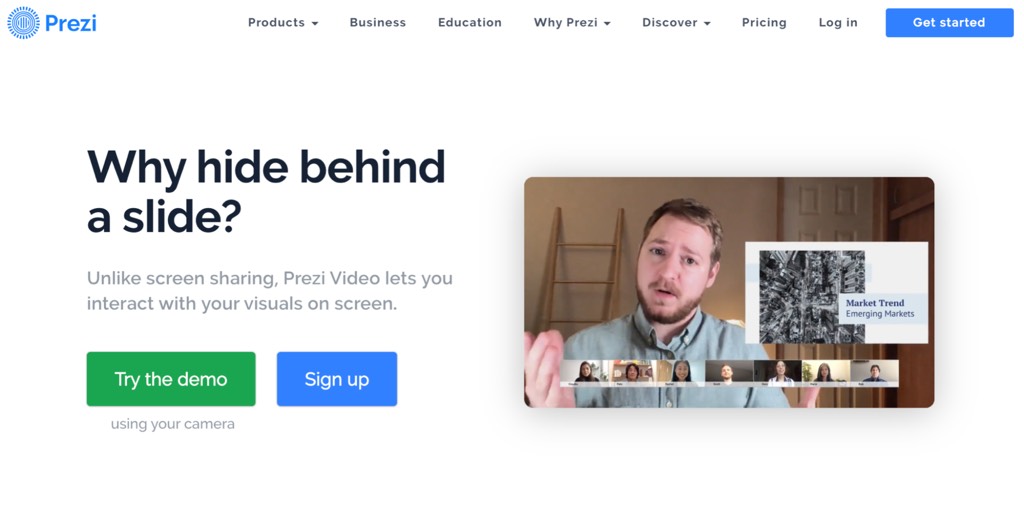 Especially for remote classrooms, this program has integrations with video conferencing applications like Zoom meetings, GoToMeeting, Google Meet, and Microsoft Teams. You can choose to display the slides on one side of your video while you present during a session.
Engage With Book Creator
Book Creator brings together creativity and visual learning. It stimulates the so-called social-emotional learning (SEL) process. During that process, students develop self-awareness and interpersonal skills. The app allows users to create interactive stories, science reports, research papers, digital portfolios, and even comics.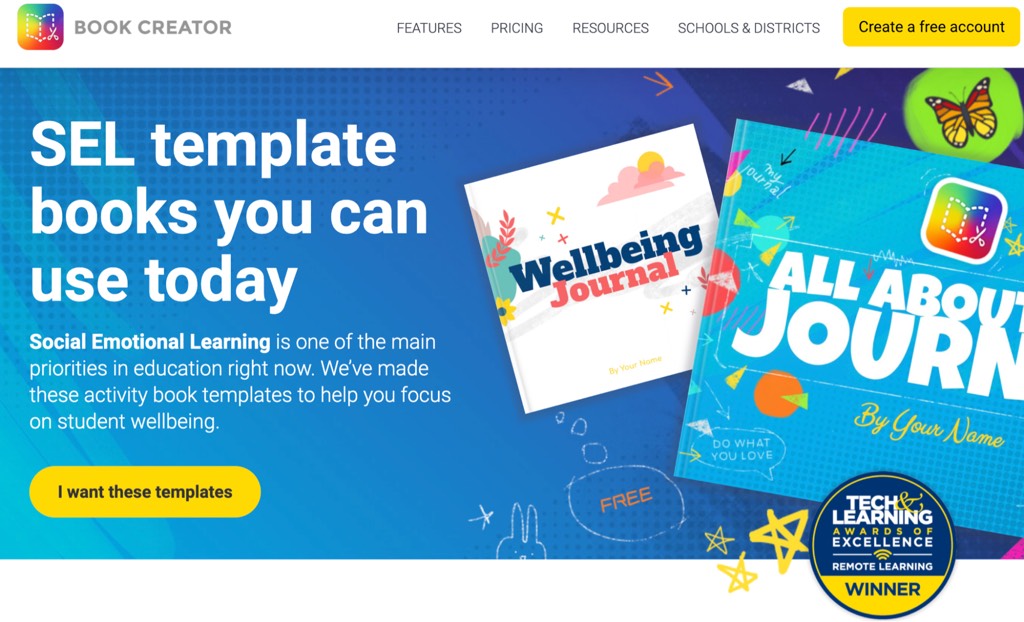 Suppose your students are learning to write. Imagine how educational and gratifying the class would turn out to be if you ask them to make a digital book out of whatever they came up with. Parents might even join to help, spending some quality time together.
Boost Your Understanding With Animation Kit
The more children engage with their content, the better they understand crucial concepts. Animation Kit is an application where you can easily create exciting clips based on the lesson of the day. It's easy to use and students can explore it themselves.
The app is free from advertisements and can become an excellent tool for even the youngest pupils.
Get Feedback with Showbie
The most useful apps to use in the classroom offer a comprehensive toolkit for communication. For example, Showbie is a platform where teachers can easily share assignments and feedback. It helps focus the class's attention on learning instead of struggling to make the technology work.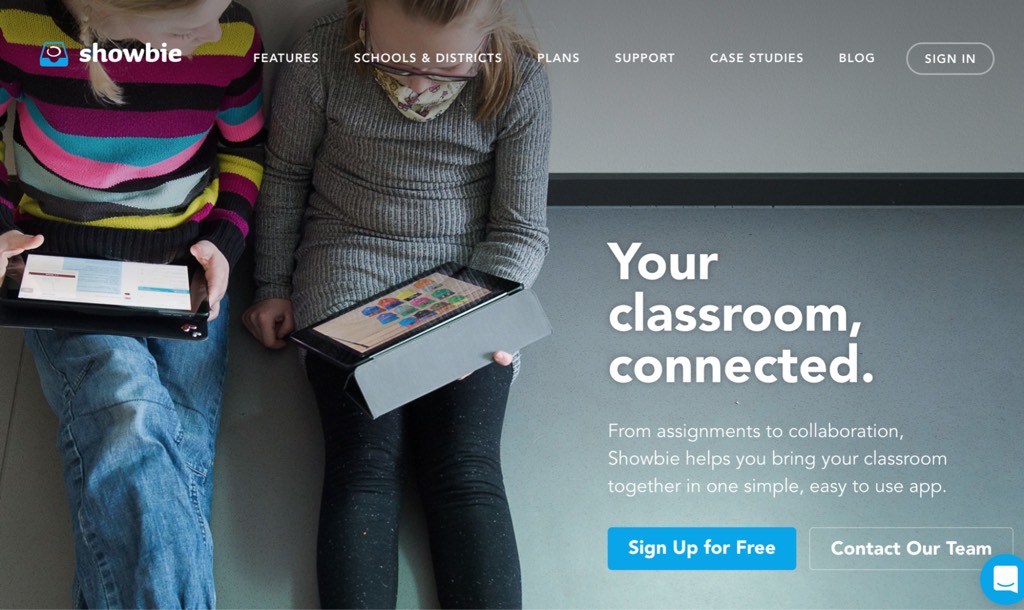 It's available on the Apple ecosystem and the web, so no child is left unattended. Commenting and verbal instruction features are the most prominent of this app.
Best Institution-Wide Classroom Apps
Technology integration in the classrooms and remote learning efforts won't mean anything if select teachers are the only people to make them part of the learning process. School districts and universities should provide the teachers with means and procedures for a consistent and quality learning environment.
The goal of the school administration should be the following:
Demand a consistent list of apps for teachers to use in the classroom
Provide a distinct learning method and framework via the use of apps for educators
Ensure quality communication between all the parties of the learning process
Stay Organized With Google Classroom
One teacher might use applications to benefit their students, but the change finally settles only when institutions and school districts embrace the technology. For example, many US schools are using Google Classroom for administrative management.
This is one of the larger, more comprehensive classroom apps for teachers and students. It offers the whole gamut of Google's products, tailored to serve the teaching and learning environment.
Features include:
Organizational components (assignments, schedules, and events)
Cloud storage
Virtual classes
Originality reports (for catching plagiarism)
The only negative is that it doesn't allow parent profiles.
Reach the Community With SchoolInfoApp
What the previous entry misses, SchoolInfoApp covers. Its mission is to provide timely, trustworthy, and accessible information to parents, teachers, and students.
Once your school or district becomes a user, a branded application is created for you. From the get-go, it contains everything you need for efficient communication and content management.
Best Classroom Apps for Parents
With some classroom applications and pieces of technology, parents are often overlooked. Still, we believe that keeping them in the loop is crucial, especially for the development of younger children.
Here's what parents need:
Interaction with the teachers
Access to the child's assignments and lesson plans
Awareness about behavior and grades
Stay in Touch With Remind
Remind is marketed as an app for teachers that extends beyond the classroom. It's all about being a conversation hub bringing together parents and teachers (and sometimes, school administration). It offers two-way messaging and a simple notification system where parents can oversee their child's school life.
Check on the Assignments and Grades With ClassDojo
ClassDojo is another app similar to Remind. The whole focus of this software is getting the parents involved in school life with their children. In addition to one-on-one communication with the teacher, parents get to see lesson updates in the Class Story. They can also view their child's digital portfolio in the same app.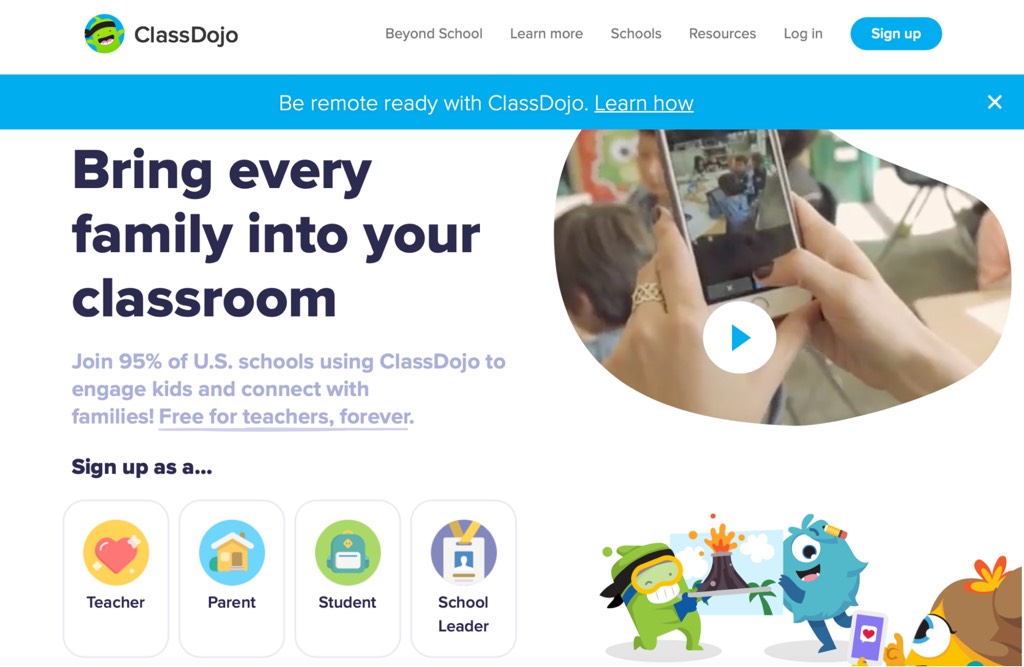 This solution is all about bringing everyone together. Unlike other classroom apps, everyone (parents, teachers, school leaders, and students) downloads the same app. Then, the user chooses a role during registration. Once signed in, the relevant functionality appears accordingly.
Conclusion
As you can see, there are plenty of apps for educators. They offer unique features and solve numerous difficulties. So whether you're a teacher, parent, student, or school principal, embracing and correctly implementing new technology can bring many benefits to the learning process.
FAQs about the Best Apps To Use in the Classroom
Which is the best app for classroom teaching?
The application of choice vastly depends on your goal. Do you want to integrate the app into a physical classroom or is it a hybrid learning situation? Do you want to focus on parent engagement or do you want to strengthen your lesson plan? You'll be able to choose the most relevant one once you consider the features and try them out.
Which apps do schools use?
The main reason why schools use apps is the timely communication with parents and community development. The most common features include administrative tasks, content, management, and messaging.
Why do you need cloud storage on classroom apps?
When teachers and students interact and upload files, the application needs to keep them for online use. Document backups are saved in the cloud to help recover them if something goes wrong with the app.
What are homework apps?
This is a software category that usually works on every possible operating system (mobile and desktop). It helps students manage their homework, manage tests, assignments, prioritize them, and get reminders.