Learning New Languages To Benefit From Changing Demographics
Many developed countries are finding themselves in a situation that they did not predict would occur decades ago, one that can benefit those who are willing to learn a new language. Low birth rates caused many countries to increase the demand for immigration to fill roles in skilled jobs, or even just to help contribute to the economy.
In this article, we are going to look at the unique challenges that are faced by those moving to a new country to take advantage of these opportunities. Let us now look at the ways that language can be learned. Including a look at how apps such as the Encore!!! language learning app and AI chatbots like ChatGPT can help users develop the communication skills to integrate themselves into a new country.
A Change In Demographics
People in developed countries such as Spain, Japan, South Korea, Italy, Taiwan, Germany, France, and more are living longer, and more are opting not to have children. In the past, many of these countries were reluctant or even hostile towards immigration. Those seeking to move to these countries often needed to have independent wealth, skills that were in need, marriage to a citizen, or a significant business investment in order to gain residency.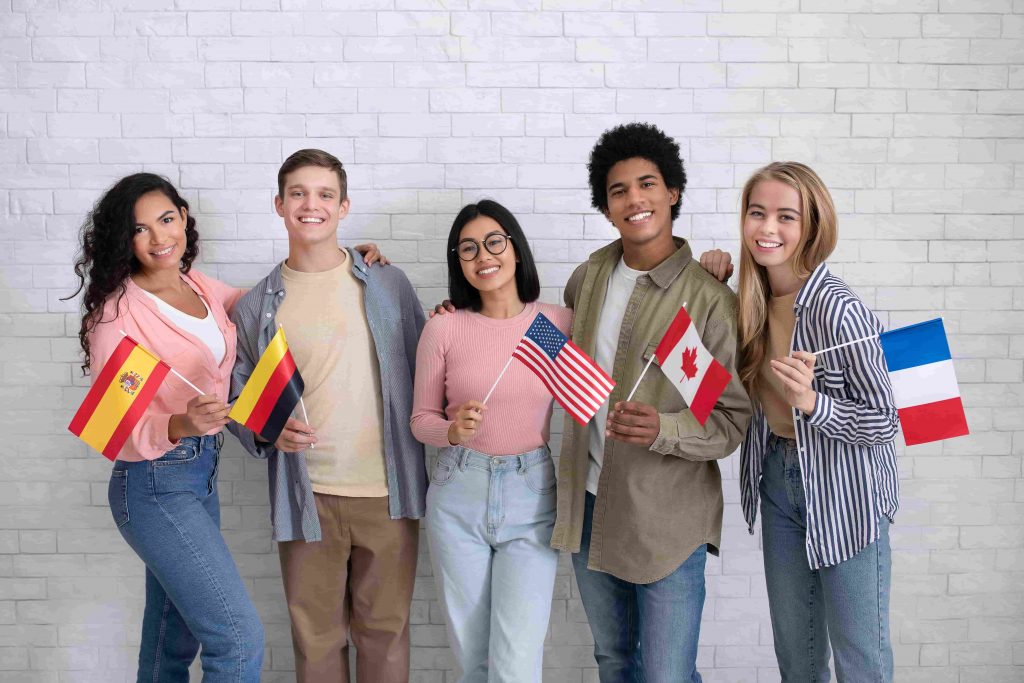 Birth rates below replacement level, along with aging populations with increased lifespans, have changed attitudes towards immigration. Countries are now loosening the amount of skill needed for jobs, giving visas to freelance workers, and in some places offering cheap real estate in order to fill cities and towns with dwindling populations. This leads to some great opportunities for both those who are looking to move for employment opportunities and those who are seeking a change of scenery and culture. Those who work in manufacturing, technology, and healthcare are in demand, but immigration opportunities are also open to digital nomads and others looking to contribute to the local economy.
Having the ability to speak the language is still needed for those looking to remain in a new country for a long time. Some countries require language skills at a level of reasonable fluency as a requirement of maintaining a long term visa or gaining residency. For other countries without strict requirements language skills help immigrants to integrate into the society they are now living with.
Language And Immigration Legal Status
One might be able to get an initial job offer and work visa with little ability to speak, or even no ability to speak the language. For instance, most European countries have no language requirement for a work visa while Japan will have a language test as a requirement for many work visas. For permanent residence, these requirements will diverge further. Countries such as Germany will require a B1 level of language, which includes the ability to follow basic verbal and written instructions as well as being able to work in a team, meanwhile Spain has no language requirement for permanent residence.
Many countries offer free classes to workers and immigrants, but often these classes are not sufficient to reach the needed level of language proficiency in time. The reason for this is that, in spite of the classroom setting, there is little opportunity for interaction with the local population. This can be compounded when workplaces have large amounts of immigrants who tend to flock around each other out of a sense of familiarity and community. This leads to what is learned in the classroom not getting use in the real world and not sticking as a lasting language skill. Another problem with these classes is often that the classroom material is not often interesting enough to keep students engaged and interested in learning.
This means that those seeking to reach the level of fluency required need to find other ways to learn that will help them reach their goals. Next, we are going to take a look at some of the options available to immigrant language learners seeking fluency.
Language Learning Tools For Immigrants
For those who have decided to take advantage of the changing demographics around the world, they now have to overcome the language gap. We have shown that while classes are given by many host countries, they are often not sufficient to reach required fluency. So now, let's look at some of the best tools available to immigrants and expats who are seeking to learn the language of their new home.
YouTube – A Treasure Trove Of Language Content
There is an enormous amount of language learning material on YouTube. Oftentimes created by native speakers, there are entire courses designed to help those who are seeking to learn a language gain knowledge and fluency. YouTube language content ranges from comprehensive courses, quick vocabulary lessons, and even some lessons that are geared towards specific purposes and interests.
YouTube creators often approach these classes in a fun and informal way. While many of the videos and courses are probably not complete educational experiences, they will help those who are seeking to learn a language to supplement their more formal courses or educational options.
Language Learning Blogs – Learn From Others Experience
Both native language speakers and those who have learned a language later in life have started blogs to help others learn one or more languages. These can be excellent resources for those seeking to broaden their linguistic horizons. Some of these blogs focus on specific languages, while others are designed to help people learn multiple languages and become "polyglots".
Much like the YouTube content mentioned above, some of these blogs offer full language courses while others focus on specific niche interests. One of the interesting features of many of these blogs is the personal insight that the authors offer. Both native speakers and non-native alike share their personal struggles with learning the language while offering advice for how to overcome common pitfalls. Blogs can also offer you insight into the culture of the language you are learning.

Music, Movies, And Books – Learn Language And Culture Through Entertainment
Learning a language by watching movies and TV is a method nearly as old as the formats themselves. Recently, Hollywood actress Ana de Armas revealed that she learned English by watching Friends. Never has this method for learning a language been this easy as it is today. With streaming services offering content in a variety of languages both as dubs and subtitles, you can watch content that is familiar to you in your new language, as well as content created by the culture you are living in.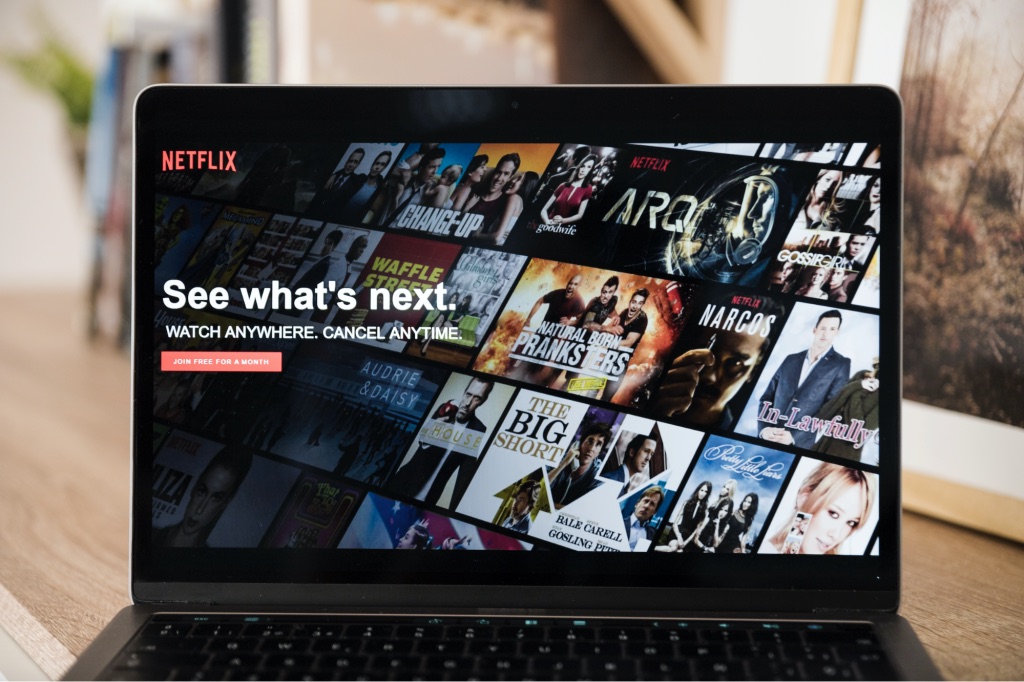 This also goes for music and books too. You can find books written in two languages, or use your phone to translate words you don't understand. Lyrics to songs can be found online and translated. These forms of entertainment introduce you to conversations, forms of figurative language, and more that you might not encounter in a classroom alone.

These forms of entertainment are also a product of the culture you are living in, and can help you to understand cultural norms and society.
AI Tools – Create Your Own Language Lessons With AI
Technology is giving us new tools for learning languages, and one of those is the rise of AI chatbots like ChatGPT.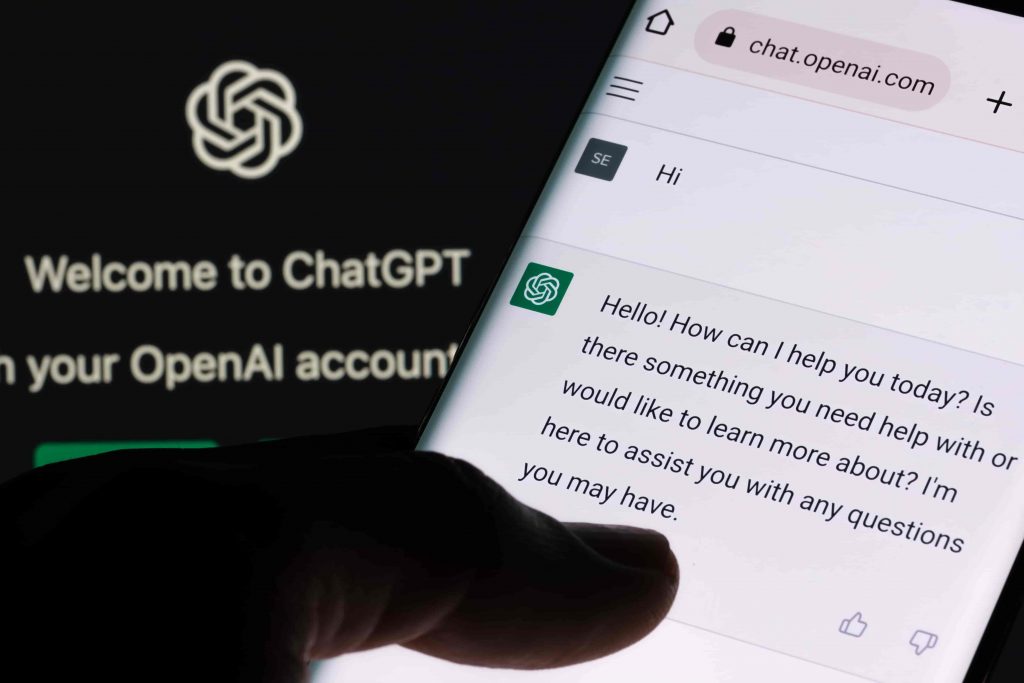 While you cannot use ChatGPT to reliably learn a language all on its own. You can use it to create content to use with other technologies or in classroom lessons, so long as you verify the information it gives you. By asking the chatbot to "write a description of Berlin's landmarks in German", and then translating it to your own language. You can create a lesson full of vocabulary words and grammar to study. This gives users a way to generate useful content for language learning tools and courses.
Encore!!! – A Flexible And Customizable Language Learning App
Encore!!! is the most flexible language learning app available to those looking to gain fluency. The Encore!!! app is ideal for teaching a language to adults, using the listen-speak-repeat method of language learning used in language schools and by governments around the world.
Users can customize content to fit their individual interests using the MyEntry feature of Encore!!! In fact, Encore!!! ties all of the tools described in this article together by letting you add the content you discover with them into the app with MyEntry. Encore!!! lets users pick phrases from videos and movies, vocabulary from books, lessons from blogs, or content generated by AI tools and place them right into the app using MyEntry. This content can be used in lessons, or as lessons themselves, and you can generate playlists and tests based on them.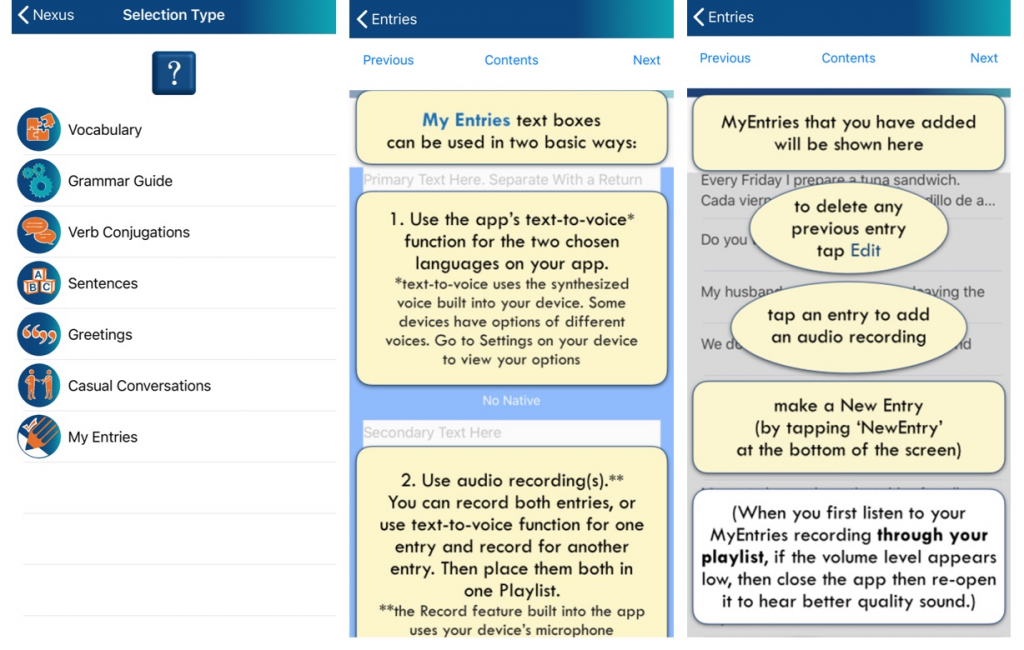 Encore!!! also differs from other language learning apps by letting users learn with little physical interaction. Instead of pressing buttons on a phone or computer, you can put the playlists on and learn while driving, working out, doing chores, or just going about your day.

Conclusion
Shifting demographic trends have countries looking for immigrants to help boost their population, fill skilled labor roles, and contribute to the economy. For those looking to fill those roles, there is a need to be able to learn a new language to fit residency or visa requirements. Technology has given us some fantastic tools for filling this language gap, including YouTube vlogs, blogs, entertainment, AI tools, and language learning apps.
Encore!! is a language learning app that ties all these tools together. With its flexible and customizable content via the MyEntry feature, Encore!!! lets you put the content discovered through these tools right into your daily lessons, all while using a proven and effective language learning method to gain fluency.